Litter Pedigree
Contact: Cindy Harcharik, Charseawood@aol.com (Trinidad, California), 707-677-3482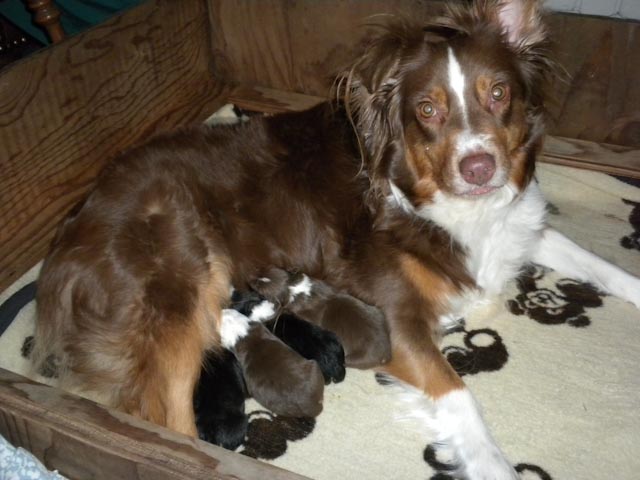 Ginger and her four girls, Jan 21 (2 days old)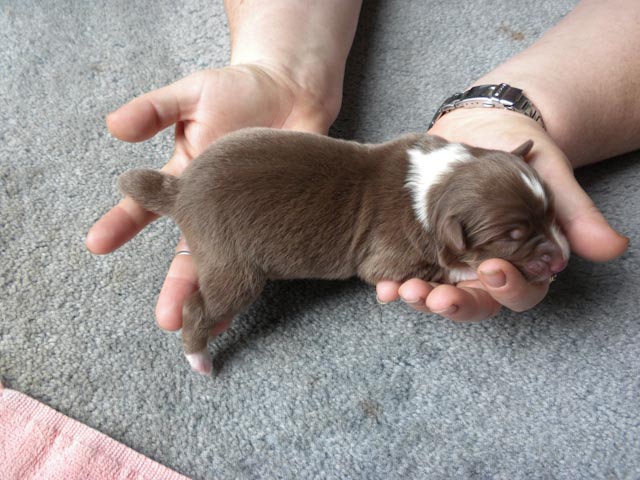 Here's one of the red girls.
There were 3 NBTs in this litter; the other red girl has a full tail. She will be keeping that tail and staying with Cindy, the breeder.
We are watching this litter with great interest, as according to VetGen's testing, Taiko should not have been red factored. DNA parentage tests are pending on the litter.
See 3 1/2 week old photos from Feb 10