ADCH ATCH-II* Slipstream's Imperial Drumbeat
VCD2 ASCA CD/AKC CDX AKC/ASCA* TDX RAE
MX MXJ XF GCH RCH SCH-B SACH-B JCH TM-G
CL-3 OAC OJC CGC DNA-VP
"Taiko"

Photo by FTI DartDog
In November 2005 Taiko started competing in agility and quickly (emphasis on quick!) figured out "the game." In his first several trials he earned his NJC/JS-N and NAC/RS-N titles, and earned a Gamblers leg with mostly 1st places. In CPE he has earned his CL-3, and competed at the 2006 CPE Nationals. He earned his NA and NAJ in his first AKC trial, going 6/6, taking 3 1sts, 2 2nds and a 3rd place. He now has his MX, MXJ and OF and has 8 double-Qs towards his MACH.
He started USDAA agility in the Performance program, and earned his PD1 by April '06. Now he's competing in the Championship program and has earned his MAD (11/07), ADCH (4/08) and Tournament Master-Silver! He also has competed at the USDAA DAM Tournament Championships twice (2006, 2007), and in 2007 he was a Grand Prix semi-finalist. He started the 2008 tournament season with a bang (or is that a BARK?), winning the 26" Grand Prix qualifier in Turlock! He also Qd for the 2008 DAM and Steeplechase in Scottsdale.
He also competes in ASCA agility. In May of 2008 he finished his ATCH, having already qualified for Finals. He skipped competing at the USDAA Cynosport championships in Scottsdale and went straight to Vegas where he and Liza won the very hotly contested Standard Agility Finals! Taiko won and placed in many rounds at the pre-shows and Nationals as well, and certainly demanded attention with *all that noise*.
Taiko shows in obedience and quickly earned 3 AKC novice legs, but had to wait a bit longer for the title due to showing under the same judge too many times. He has his AKC CDX and is now working on utility. In ASCA he has his CD and earned his first CDX leg at the 2008 Vegas nationals. In AKC Rally he has won several High in Trial awards and finished his RAE in 2008.
Liza soon realized that there was a use for that big nose of Taiko's, and trained him in tracking. He finished his AKC and ASCA TDs in record time (under 5 minutes each) and is now working on TDX length tracks, earning his AKC TDX in March 2009.
He has started to dabble in conformation and has taken two major reserves in ASCA.
Way to go Taiko and Liza!!
See our upcoming Litters page for information on Taiko's upcoming breedings.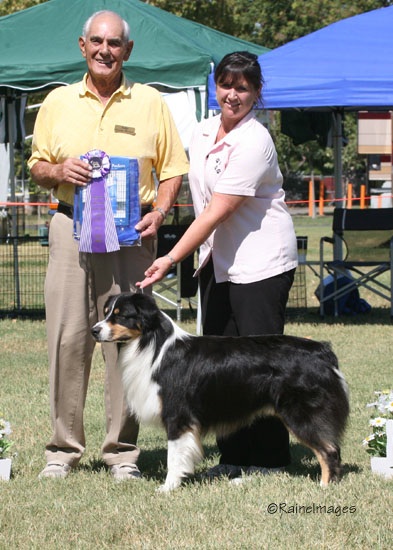 Handled and Photo by RaineImages; ASCA Major Reserve 10/08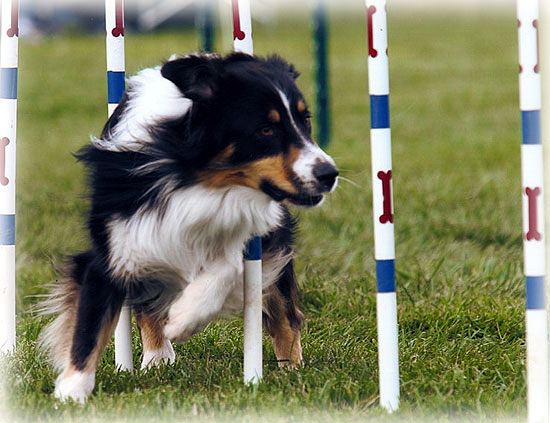 Photo by Reg Shaffer, Dog Gone Digital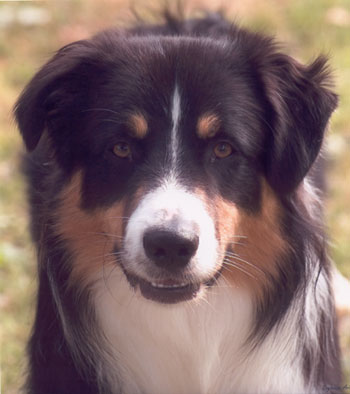 Photo by Doghouse Arts (11 mos)


Taiko at 3 1/2 months


Photo by Reg Shaffer, Dog Gone Digital (23 mos)
See more pictures and videos of Taiko on my Smugmug site.