ATCH Slipstream's City Slicker AX AXJ XF SS SR OAC* NJC* DNA-VP
"Dude"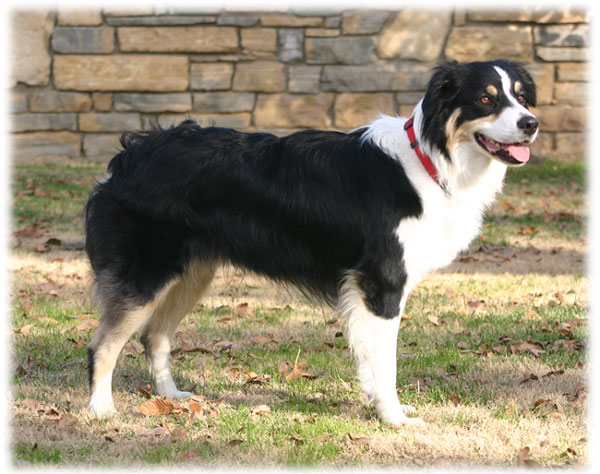 Dude at 19 mos.
DOB: 5/10/04
Black Tri Australian Shepherd Male (neutered)
20", 45 lbs
Eyes Cleared 6/04
MDR1 normal/normal

(HOF PCH WTCH ATCH 45 Ranch Wind Roper PATDs RTDsc CDX AX AXJ CGC DNA-VP
x
ADCH NATCH ATCH MACH AKC/ASCA CH Black Rock's Imperial Tarn HT DNA-CP)
See Dude's Pedigree

Bred by Erika Maurer and David Grubel
Owned by Vic and Laura Echeverria, Albuquerque, NM

Dude has started competing in agility, and earned himself two USDAA Starters Standard legs with placements the first time out! He is also teaching mom how to do obedience (ha!). He is extremely happy go lucky and enjoys wrestling with big brother Reno. He also enjoyed his first foray into the conformation arena, taking A-WD!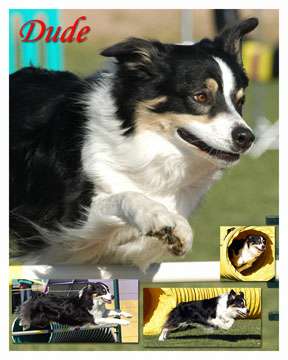 Dude, 2008 Photo by Bruce McLelland, BAM Photo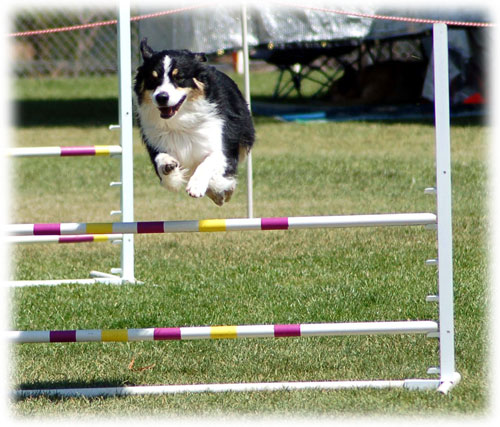 Photo by Stacie Santa-Cruz, May 2006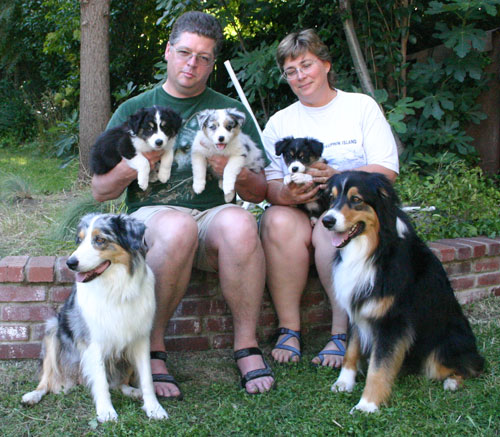 (Left to Right) Front: Tahoe, Reno; Middle: Dude, Sandia, KD
and of course in the back: Vic and Laura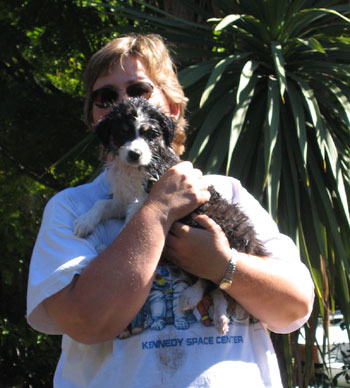 Dude and Laura after Dude went for a swim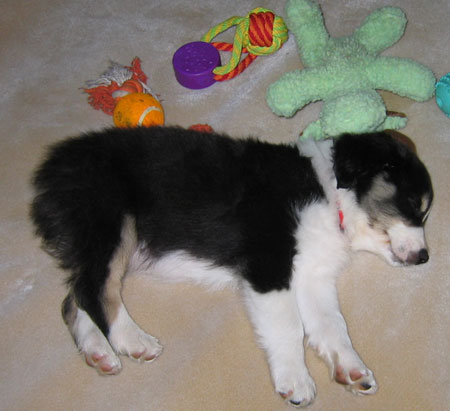 Dude has no shortage of toys - No wonder he's so tired!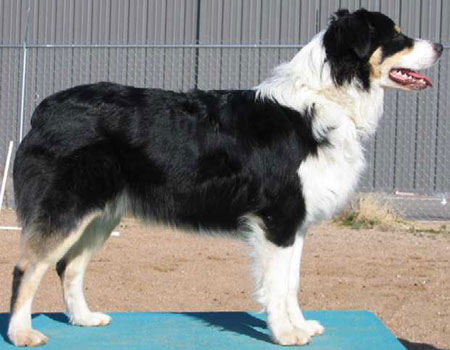 Dude at 8 months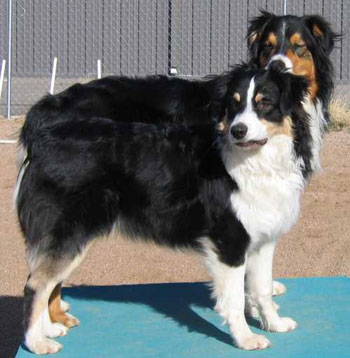 Dude and Reno - Jan 2005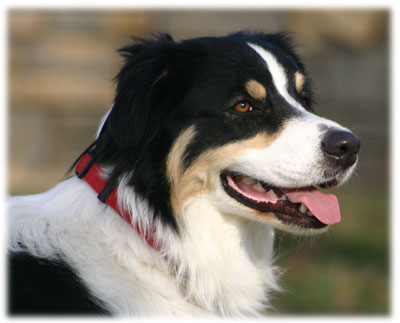 Dude - Dec 2005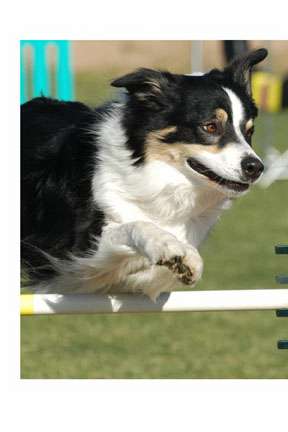 Dude, 2008 Photo by Bruce McLelland, BAM Photo